Nobody can talk about NORTHSHORE better than our Guests!
codice booking da non rimuovere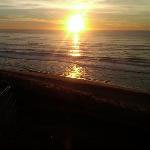 I recently stayed at the Northshore March 23 through 27, 2017. The manager and his wife could not have been more accommodating. The beach is perfect, uncrowded. The room was clean and nicely decorated. No need to leave the property to eat and drink either. There is a cute gazebo with 4 tables and they serve a nice breakfast and a nice little menu with fresh food for dinner. If you want calm, peace and quiet this is your place. PS. The manager's wife makes a banging cappuccino! Totally recommend. I would definitely return.
Mad4madge – New York – March 2017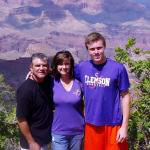 We absolutely loved our stay at Northshore! Our room was large, very comfortable and had amazing views on both sides. You probably can get similar views elsewhere being that you are on an island in the Caribbean, but what made Northshore truly magical was the staff! They made you feel like part of their family! So warm and inviting. They made home cooked meals to enjoy. Fabulous Italian wines. Delicious coffee and breakfasts. All in a gorgeuous, unpretentious setting. It is located on the north part of the island. About a ten minute cab ride from the airport, so if you want to go further south to the tourist areas, you will need a car. However, if you aren't comfortable driving, Tiziano will gladly arrange a taxi to take you. I highly recommend Oscar at Kool Ride Taxi! We had several places to choose from for our stay, but so glad we decided on Northshore! We definitely will be back!
Keely – Florida – February 2017
I spent 10 days with the family at the NorthShore residence.
The Residence is located in a beautiful and peacefull north part of the Island.
Accommodation was very nice, on the sea ( 10 meters max) and the apartment contains all the staff necessary for living . Opening the windows you can sleep rocked with the sound of the sea and the wind, constant in this part of the year but not annoying.
The family staff (italian) was very kind and hospitable , every time we had an inquiry they were happy to help us.
Nearby you can find all the shops (supermarket) for self purchasing meals, or you can find two or three interesting restaurants.
matteo_sop – Treviso, Italy – January 2017
The small restaurant MAKKARONI at the NORTSHORE make a great Italian food. I have tested twice the tortelloni and the ice cream. Delicious! And the nearby beaches of the hotel can be used. Very nice place at the north shore of Antigua and only 7 km from the airport. Means nice also for having some nice last moments on Antigua.
Steffen30 – Germany – January 2017
Being in the Caribbean for an extended period time opens a persons eyes to the effort and care that must exist to deliver an outstanding experience. At this small beachfront resort located on the north coast of Antigua they have provided all the comforts of home including Wi-Fi, flatscreen TVs, and modern appliances. The beach is groomed daily and the landscaping is kept at its best. The view from the room, which is basically a 1 bedroom apartment, is also quite amazing. Along with waking up to the sounds of waves crashing on the beach and the aroma from the flowers nearby create a relaxing sanctuary.
Recently they have even opened a small restaurant/café/bar. "Makkaroni" is the name of it and they have great meals for really affordable prices. Northshore residence is managed by Italians and you can tell that they go the extra mile to make sure everyone here is enjoying their stay. Especially when you're on an island and resources are limited.
If you're looking for a place to stay in Antigua for a few nights or even several months this little peaceful bit of Italy in the Caribbean will not disappoint.
Cordell W – Arizona – June 2016
[[[["field19","equal_to","1"]],[["show_fields","field29"]],"and"],[[["field19","equal_to","2"]],[["show_fields","field29"],["show_fields","field30"],[]],"and"],[[["field19","equal_to","3"]],[["show_fields","field29"],["show_fields","field30"],["show_fields","field31"]],"and"],[[["field19","equal_to","4"]],[["show_fields","field29"],["show_fields","field30"],["show_fields","field31"],["show_fields","field32"]],"and"]]